The 6 Best Options for Wine Delivery in Calgary
Having a bit of fun while having drinks with your friends and colleagues is absolutely rewarding especially after a stressful work week. But, no matter how much you want to seize the moment, always remember to never drink and drive.
Thankfully, these shops here in Calgary offer wine delivery services so you won't have to drive your way to the grocery store to fill up your pantry with your favorite wine.
1.      BOTTLE TIME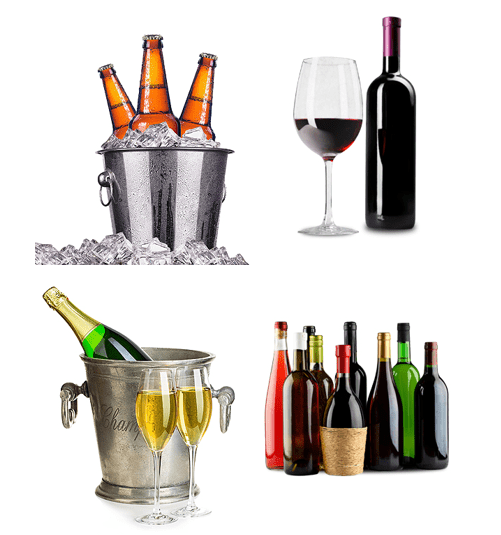 Bottle Time is one of the leading liquor delivery service providers in Calgary. It offers a comprehensive range of beer, spirits, wine, liquor, champagne and more. Since the business started, it has been one of the crowd's favorites not only because of their variety of options for beers but for their overall customer service.
WHAT PEOPLE LIKE
PROMPT DELIVERY. If you are having a last minute celebration or suddenly running out of drinks in the middle of a party, Bottle Time will gladly deliver you your drinks in just a snap of a finger. They wanted their customers to always feel satisfied with their job, hence the quick response.
PRODUCTS
DELIVERY AND PAYMENT
Visa, MasterCard, PayPal
2.      BOTTLE KNOWS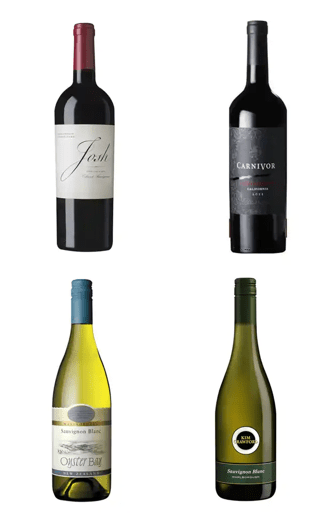 Why limit yourself to a happy hour when you can have your drinks hand-delivered to your front door? With Bottle Knows, you can have as much wine as you want and you don't even have to leave your house!
With their range of premium booze, food, and service, you will definitely have a good time with your family, friends, or even alone. So, what are you waiting for? Dial them up now and have their most precious wine be delivered.
WHAT PEOPLE LIKE
DELIVERS FOOD. We all know that wine should always be partnered up with some good old cheese and cold cuts. But, if you ever crave for some pizza or sandwiches, Bottle Knows will gladly deliver them to you.
CATERS TO OCCASION. Remember that you can always rely on the efficient and reliable service of Bottle Knows whether it's just a random drinking night or a grand party for your promotion, they have enough drinks for everyone.
PRODUCTS
DELIVERY AND PAYMENT
MasterCard, Visa, Discover, AMEX, Interac
3.      DIAL A BOTTLE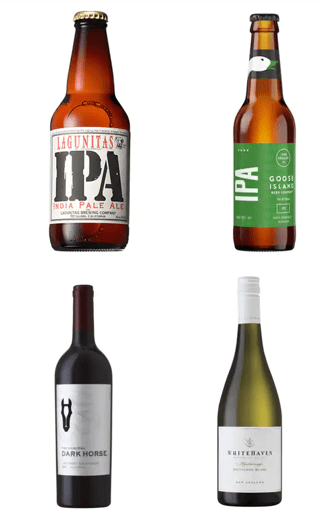 Dial A Bottle is a local company, operating under a beer & liquor delivery license issued by AGCO in Toronto, Ontario, Canada. The online shop partners up with various liquor providers so getting wines and beers will be much easier and faster and you no longer have to come out of your house just to purchase one.
WHAT PEOPLE LIKE
100% CUSTOMER SERVICE. The shop receives a lot of positive feedback from their previous clients who have apparently enjoyed and were satisfied with the kind of service and products that they got from the shop.
PRODUCTS
DELIVERY AND PAYMENT
Contact shop for more details.
4.      LIQUOR DELIVERY CALGARY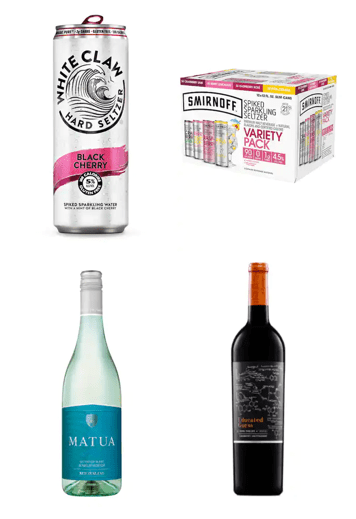 Liquor Delivery Calgary has a wide selection for drinks, both alcoholic and non-alcoholic. They also complete the package by offering fast food and snacks. Their delivery service is available all throughout the week so whenever you wish to have beers delivered, their reliable beer delivery service is just a call away.
WHAT PEOPLE LIKE
QUICK DELIVERY. In just an hour after you made the purchase, expect your order to be delivered right in front of your door. The team promises to deliver your orders quickly while keeping them in the best condition.
TOP QUALITY PRODUCTS. The shop prides itself with their premium quality beverage and food products, perfect for a party, weekend getaway, or casual drinking.
PRODUCTS
DELIVERY AND PAYMENT
Visa, Mastercard, PayPal
5.      DRIZLY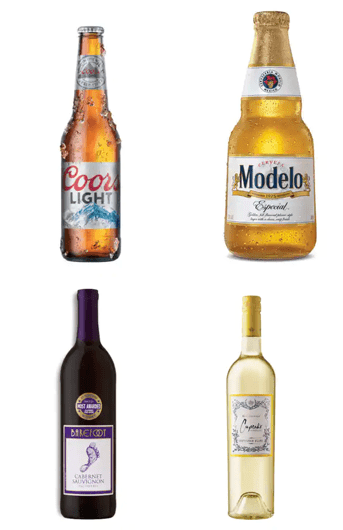 Drizly is the world's largest alcohol shop that offers delivery services to a large scale, especially in Northern America. The shop partners up with hundreds of retail stores to be able to serve a wider range of clients.
Drizly is one of the most trusted wine and alcohol providers in parties, weddings, birthdays, and many celebrations.
WHAT PEOPLE LIKE
EXTENSIVE COLLECTION. The shop does not limit their offer with drinks alone. They also offer other snacks and gift items that will perfectly match your choice of drink.
FAST DELIVERY. The shop promises to deliver your orders right next to your doorstep within or even under 60 minutes.
PRODUCTS
Beer – $5 to $200
Wine – $9 to $200
DELIVERY AND PAYMENT
Contact shop for more details.
6.      CALGARY BOOZE RUNNER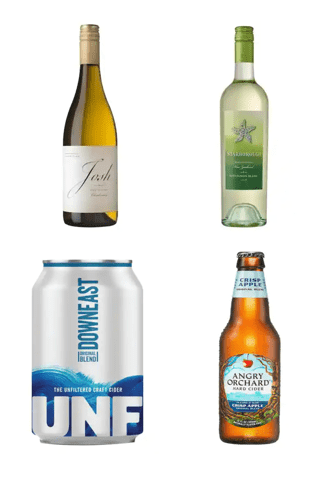 Some people refuse to avail wine delivery services because they think that it will cost them way too much. Well, not with Calgary Booze runner. They guarantee that their prices are not marked up so you will get the right price possible. Plus, the fact that they can deliver your favorite bottle of wine right to your front door in a matter of minutes is already a win for you.
| | |
| --- | --- |
| SPECIALTY | Quick delivery; premium wines |
| SELECTION SIZE | Large |
| STARTING PRICE | Contact the shop for the price list |
| DELIVERY FEE | Calculated at checkout |
| WEBSITE | http://www.calgaryboozerunner.ca/ |
| SOCIAL MEDIA | |
| CONTACT DETAILS | 403-805-7373 |
WHAT PEOPLE LIKE
100% CUSTOMER SATISFACTION. Calgary Booze Runner always makes sure that they put their clients on top priority and this includes promptly responding to their orders and requests and delivering these to them as quickly as possible. With all the positive feedback that the shop gets, it is without a doubt that they were able to fulfill this goal.
PRODUCTS
DELIVERY AND PAYMENT
Visa, MasterCard, AMEX, Interac