The 6 Best Options for Wine Delivery in Canada
We know how Canada can be quite a chilly place. With its thick snow and frozen lakes, surely you will be needing something that can heat up and make you feel your ears again.
While there are tons of options out there, we think it's best that we start with the tasties one- wines. Below are 6 of the best options in Canada where you can have some of the premium wines in the country to be delivered to your place.
1.      MARQUIS WINE CELLARS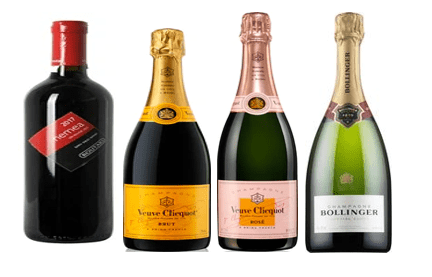 Treat yourself with fresh and sweet wines locally made in British Columbia by Marqui Wine Cellar. Their range of wine options are perfect for any celebrations. From the most affordable wines to the most luxurious wines, you definitely can find the perfect bottle at Marquis Wine Cellars.
A lot of restaurants in Canada have also trusted the company to supply them with their most premium wines so you might taste familiar delight when you visit some of these fine dining.
WHAT PEOPLE LIKE
INTERNATIONALLY RECOGNIZED. Due to the undeniable high quality wines that this company provides, they have been recognized to a lot of places even outside Canada. Taste some of the imported wines and have them delivered to your place.
PRODUCTS
Wine – $20 to $72
Champagne – $40 to $300
DELIVERY AND PAYMENT
Visa, MasterCard, PayPal, AMEX
2.      WINE COLLECTIVE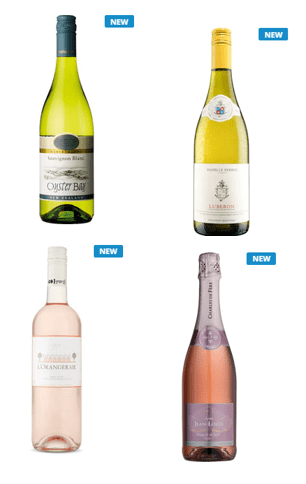 Wine Collective highly focuses on providing the people in Canada the best tasting wines since 2009. They work to broaden the palates of members with a variety of unique wines from around the world.
They are all for customer welfare and satisfaction that is why each of their wines has an online profile, including information about the producer, region, grape variety, history and a step-by-step breakdown on each facet of the wine.
Through this, you'd have a better judgment for the products and identify which one is suited best for your preferences.
WHAT PEOPLE LIKE
MONTHLY PACKAGE. Their packages are delivered in discreet packaging. The $15 base shipping cost across Canada is included in your monthly package price, additional surcharges may apply at checkout based on delivery location.
BUDGET-FRIENDLY. Each of the packages offered by Wine Collective corresponds to different prices so they'd be more flexible in terms of their clients' budget. Should you wish to have a regular supply of their most affordable yet delicious wines, you may freely do so.
PRODUCTS
DELIVERY AND PAYMENT
Contact the shop for more details.
3.      EVERYTHING WINE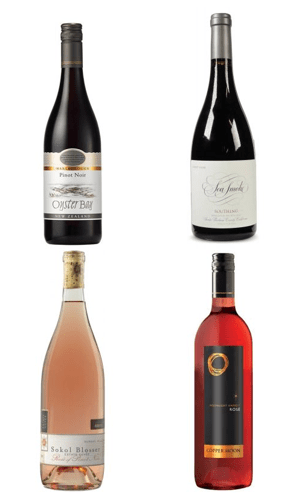 Are you looking for a wine shop that has everything you need? Great collection of wines, big discounts, product subscription, you name it! Everything Wine literally has everything you are looking for. It is one of the largest wine providers in Vancouver, hence the expansion of their business. The shop offers to deliver orders; all you have to do is place your orders through their website or phone call.
WHAT PEOPLE LIKE
FREE DELIVERY. The shop offers to deliver your orders straight to your address without any extra charges for as long as you purchase a minimum amount of $200.
Got a really tight schedule to order wines every now and then, yet needs constant supply? Well then you should really subscribe to Everything Wine so they could send you 12 bottles of wine every 3 months.
PRODUCTS
Wine – $11 to $200
Sparkling – $7 to $200
DELIVERY AND PAYMENT
Contact shop for details.
4.      PRIME WINES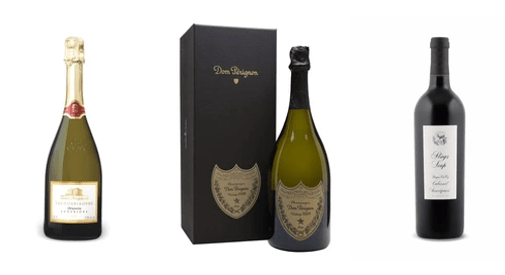 Just wanted to cap off the night with a bottle of red wine or badly need to fill your cellar with a dozen of various kinds? Prime Wines got your back! This wine-selling company has a large collection of the most delicate wines and they offer to deliver these anywhere you are in Canada.
You may also choose to have them delivered to a friend or family, through wine gift sets so they are packaged more beautifully by the dedicated team of Prime Wines.
WHAT PEOPLE LIKE
AFFORDABLE PRICES. Prime Wines makes sure that their products are attainable by everyone and they start by selling them at affordable prices without having to compromise the taste and quality.
FLAT RATE DELIVERY. Whether you request for a delivery of a single bottle wine or a gift set of 6, they apply a standard delivery of $9.95 so you can compute your total expenses ahead of time.
PRODUCTS
Wine – $40 to $200
Champagne – $38 to $400
DELIVERY AND PAYMENT
AMEX, Discover, MasterCard, Visa, PayPal
5.      WINE.COM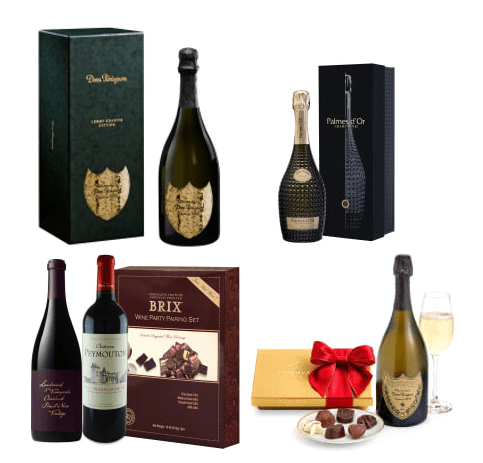 Wine.com is undoubtedly one of the most elegant and luxurious wine providers in Canada. They strictly handpick all the beverages before storing them in their cellars to make sure that all of the wines coming in and out of their shop are equally in premium quality.
Should you need some professional advice in choosing the most appropriate drink for you and your guests, let the friendly and highly skilled staff of Wine.com accommodate you.
WHAT PEOPLE LIKE
DIVERSE COLLECTION. The shop does not limit their collection to local wines alone, in fact, they even showcase other wines created by the greatest winemakers all over the world so you will really never run out of bottle.
PRODUCTS
Champagne Gifts – $39 to $200
Wine Gifts – $49 to $300
DELIVERY AND PAYMENT
Contact shop for more details.
6.      WINE CLUB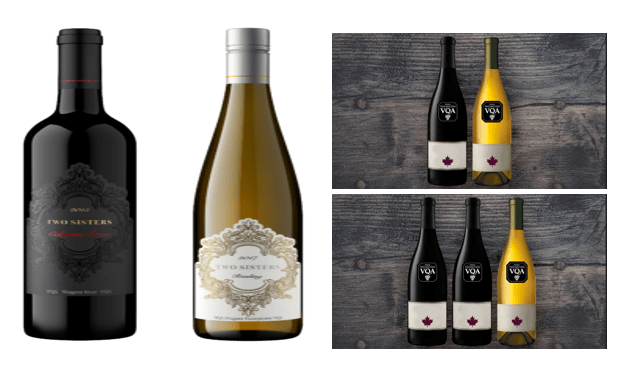 Wine Club prides themselves with their team of wine experts who are committed to bringing you the best tasting wines in Canada. Although, Wine Club itself does not directly sell and deliver these bottles to their clients. Instead, they are passed on to their participating wineries to do the job for them.
Nonetheless, it's still a Wine Club's pride to know that they are able to serve the people in Canada some of the finest quality wines exclusively made by their highly professional wine experts.
WHAT PEOPLE LIKE
Wine Club has been in the business for many years now, plus backed with some of the best wine experts and needless to say that they are very familiar with how the industry works thus it is without a doubt that they could give you the best kind of products and services that you deserve.
PRODUCTS
DELIVERY AND PAYMENT
Contact shop for more details.