The 9 Best Options for Wine Delivery in Toronto
Toronto is such a nice place to stay as it is home to various places where you can freely chill and populated by the nicest people who you can probably hang out with over a glass of wine and cheese.
Have your bottles of wine delivered straight to your home and just sit back, relax, and enjoy the rest of the night with the help of the following wine shops, as listed below.
NOTE: Due to the current pandemic outbreak, we've noted the relevant service changes for some of the shops listed below. Most stores are still accepting online or phone orders as well as deliveries.
1. KWAF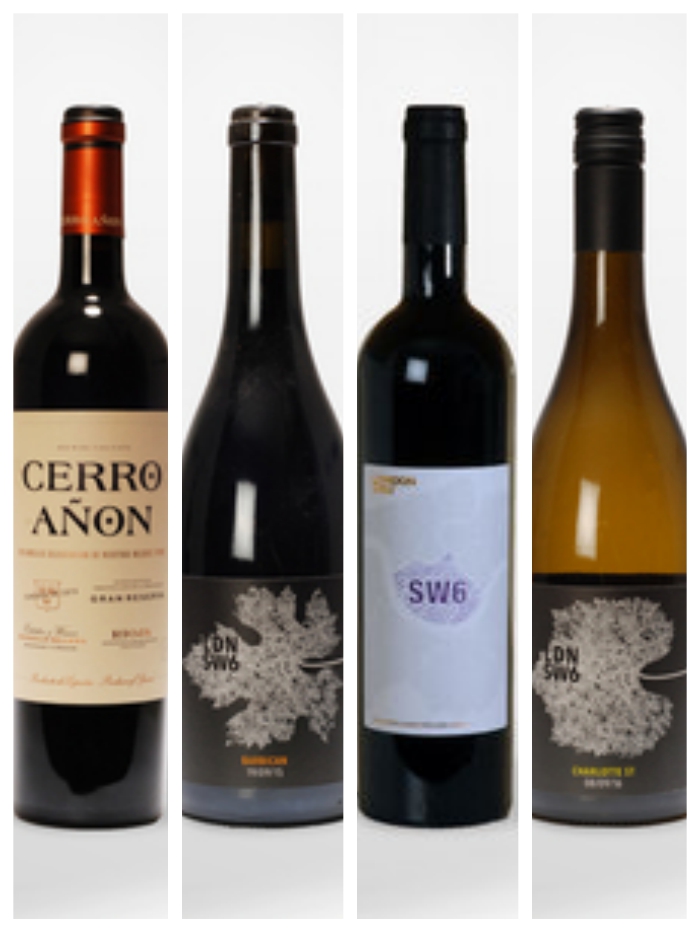 Kwaf specializes in delivering premium quality wines and how they make sure they are able to do so? It's by directly working with the finest wineries. With this process, you and Kwaf also saves a lot of money because the products no longer have to undergo numerous supply processes. The shop does not also oblige you too of a membership fee so you can order anytime you want.
WHAT PEOPLE LIKE
FREE SHIPPING. The shop offers to deliver your 6-bottle wine bundles for free. All you have to do is choose your mix of wines and the staff will happily send them to you.
PRODUCTS
DELIVERY AND PAYMENT
AMEX, Visa, Mastercard
2. LCBO HOME DELIVERY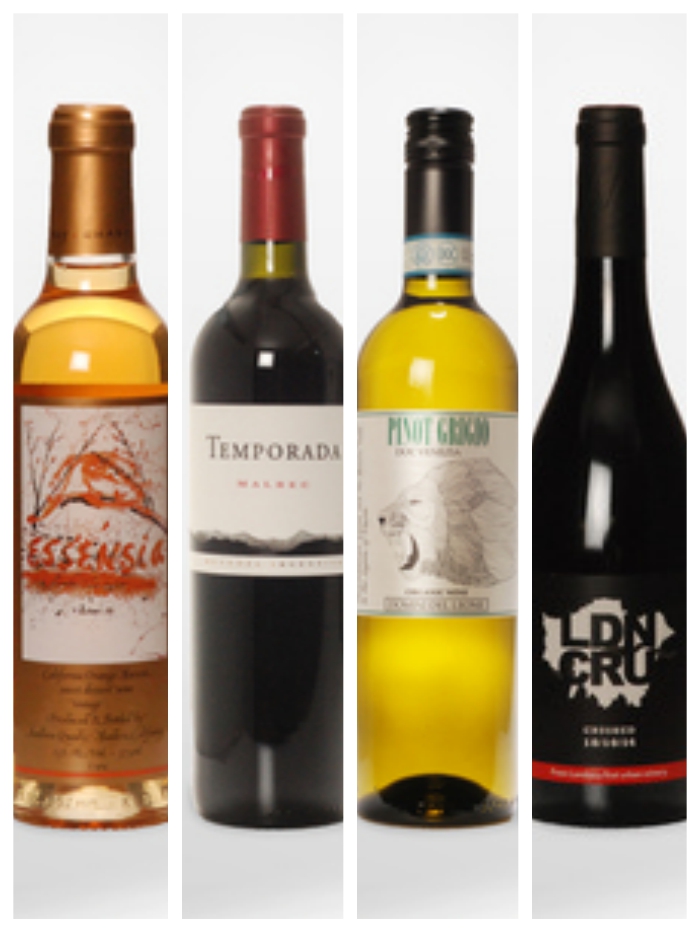 By simple giving the shop a call, you will be able to easily order your favorite alcoholic beverage and have them delivered, as well. There is no minimum or maximum order so you can enjoy your ice cold beer and sweet wine either all by yourself or with your Friday night pals.
WHAT PEOPLE LIKE
RELIABLE DELIVERY. The shop is applauded for their wonderful delivery services that are really accurate, fast, and efficient. You can entrust them to send your orders right to your doorstep without any delays.
EASY TO ORDER. Shop your favorite drink even at the convenience of your home by purchasing them from LCBO. By just simple calling them, you can purchase without any hassle.
PRODUCTS
DELIVERY AND PAYMENT
Cash, credit card, online payment
3. HAZELTON'S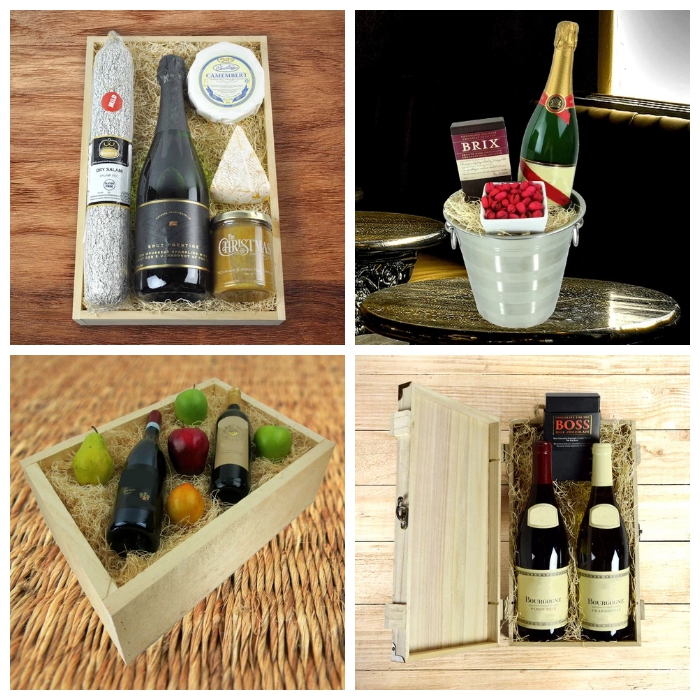 Hazelton's is a large online shop that sells a wide selection of gift items starting from baby products to alcoholic beverages, everything is available in the shop. To make your shopping easier, the team has categorized their products according to usage, type, and occasion so you can sort every item that you might need.
WHAT PEOPLE LIKE
VARIETY OF OPTIONS. The shop has a huge selection of different products that are equally useful and in the highest quality. Whether you need one for a birthday party, anniversary dinner, late night party, etc., the shop guarantees that they can help you with all your needs.
WINE OF THE MONTH. If you are a wine enthusiast, you might enjoy this Wine of the Month feature of the shop because they showcase their finest and most unique wines every month.
PRODUCTS
Wine – $150000 to $400000
Champagne – $150000 to $400000
DELIVERY AND PAYMENT
PayPal, Visa, Mastercard, AMEX, Discover
4.THE BEER GUY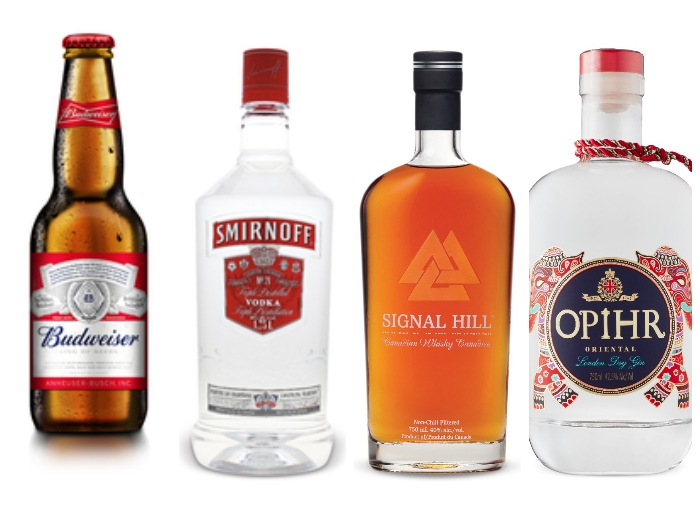 The Beer Guy is perfect for those who would like to explore various types of beer as they have over 3000 brands in their store that are all available for home delivery. You also no longer have to worry about price hike because The Beer Guy guarantees that they do not raise their prices like what others do.
WHAT PEOPLE LIKE
GREAT SERVICE. One of the shop's priorities is making sure that their clients get the best that they truly deserve and that everyone is satisfied with their work that is why they always go the extra mile in providing their products.
PRODUCTS
DELIVERY AND PAYMENT
Contact shop for details.
NOTE: Because of the limited flights and high demand, they kindly remind the customers to expect delays to deliveries. They're currently not accepting orders with more than 3 different brands, or 3 cases of beer, or more than 12 bottles of liquor/wine and with more than $500 of product value.
5.DIAL A BOTTLE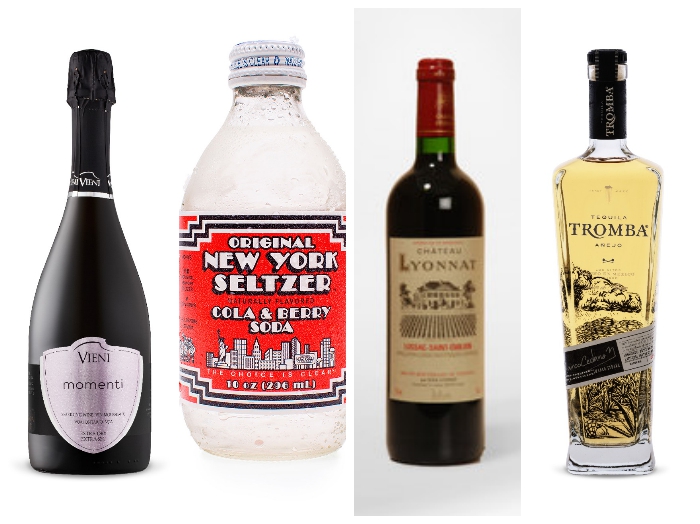 Dial A Bottle is a local company, operating under a beer & liquor delivery license issued by AGCO in Toronto, Ontario, Canada. The online shop partners up with various liquor providers so getting wines and beer will be much easier and faster and you no longer have to come out of your house just to purchase one.
WHAT PEOPLE LIKE
1OO% CUSTOMER SERVICE. The shop receives a lot of positive feedback from their previous clients who have apparently enjoyed and were satisfied with the kind of service and products that they got from the shop.
PRODUCTS
DELIVERY AND PAYMENT
Visa, Mastercard, PayPal, AMEX
6.RUNNER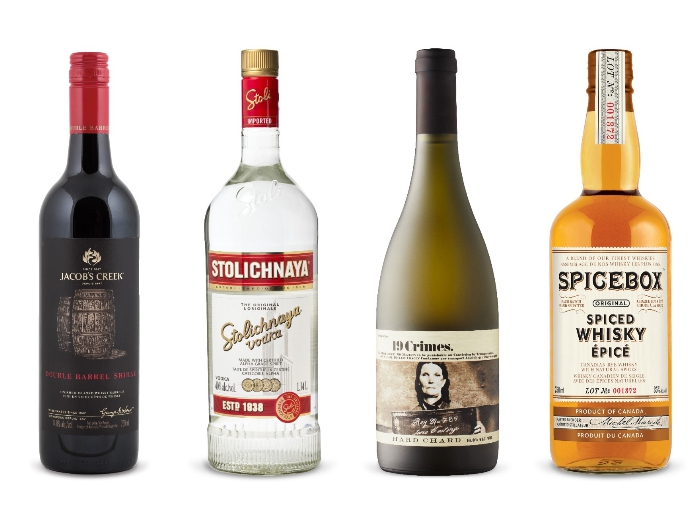 Are you hosting a last minute party and you still don't have a bunch of liquors prepared? Don't worry because Runner has got your back. They offer to deliver your liquor order for as fast as an hour upon receipt of your orders. Just simply go to their website and place your orders.
WHAT PEOPLE LIKE
VALUE FOR MONEY. The shop makes sure that your money will be used to its maximum capacity because they value every penny spent for their products.
EXTENSIVE ITEMS. The shop does not only sell liquors, but they also offer snacks and other items that will totally complement with your choice of drink.
PRODUCTS
Wine – $11 to $20
Beer – $43 to $57
DELIVERY AND PAYMENT
Contact shop for details.
7. The Small Winemakers Collection
The Small Winemakers Collection Inc. is a small and family owned company that sells wines from around the world. They sell wines to over 900 restaurants and 1000 plus to private clients.
They are in partnership with producers from around the world such as: Gaia Estate from Greece, Codorniu and Scala Dei  from Spain, Spottswoode, Dunn, Pahlmeyer and Viader  from California, and more.
WHAT PEOPLE LIKE
High Quality Wines
Large Selection
PRODUCTS
Wine
Dessert
Fortified
Red Wine
Rose
DELIVERY AND PAYMENT
Delivery Schedule:
Toronto is Monday to Friday
Greater Toronto from Oshawa to Niagara is Wednesday to Friday
Ottawa, Kingston, Cornwall and other major centres East on Wednesday to Friday
Peterborough area on Friday
Guelph, K-W, London, Stratford is Thursday
Contact for payment options.
8. Downtown Winery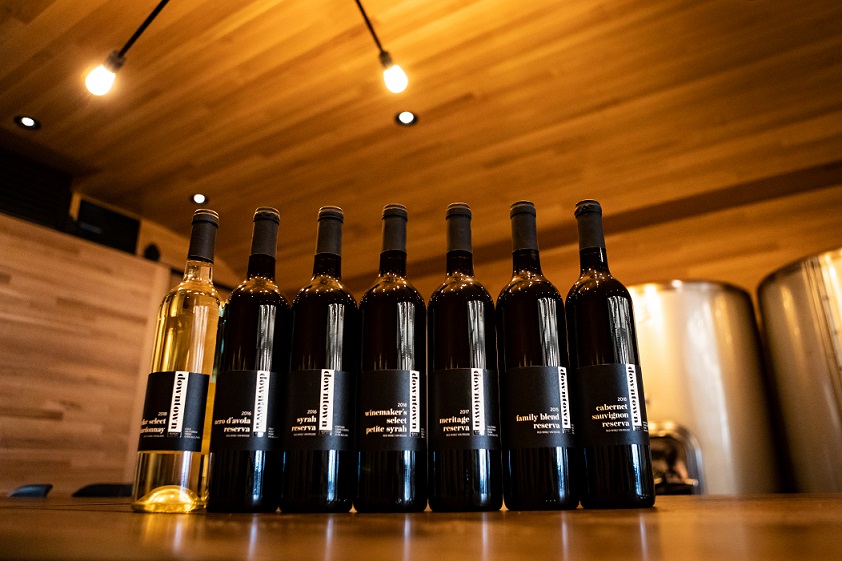 In the heart of downtown Toronto on the hip strip of Ossington you'll find that Downtown Winery is no ordinary winery. Their special license allows them to import wines from anywhere in the world. They import them in bulk, bottling, and packaging them right in their own facilities.
They do all their own aging and blending with the help of their winemaker on site. Explore the retail section and select from our diverse list of international and domestic wines. The wine is packaged in various sizes to best suit your needs. From a bottle to a 16 Lt box, they have you covered. The Macedo team is available to help you find the perfect wine, whether you are entertaining at home, out celebrating with family and friends, or simply want something to sip on your own. Come explore the selection that they take pride in.
SPECIALTY
Toronto's Urban Winery
SELECTION SIZE
Large
STARTING PRICE
Starts at $9
DELIVERY FEE
Contact shop for details
WEBSITE
http://downtownwineryto.com/
SOCIAL MEDIA
IG: @downtown_winery
CONTACT DETAILS
(416) 537-0416


[email protected]
WHAT PEOPLE LIKE
Diverse list of international and domestic wines.
Self serve tasting experience
PRODUCTS
Sauvignon Blanc – $14
Chardonnay – $13
Dry Rose – $13
Alentejo – $10
Meritage (Reserva) – $17
Touriga Nacional (Reserva) – $19
DELIVERY AND PAYMENT
Contact shop for details.
8.  Allied Wine Group
Allied Wine Group is a wine agent based in Ontario, Canada.
They source wines and spirits from wineries and distilleries around the world, seeking to connect their fellow Canadians to the best beverage alcohol producers that they can find. With 50 years of experience in the industry, Allied Wine Group guarantees products that are perfect for the Canadian palate.
WHAT PEOPLE LIKE
An assorted selection of high quality wines and spirits for various budgets

Quick delivery
PRODUCTS
Amaro Ulrich – $57.95

Cryptic California Red – $17.95

Fontamara Pinot Grigio – $12.95
DELIVERY AND PAYMENT
Allied Wine Group delivers to Ontario only. Payments may be made through Apple Pay, Google Pay, MasterCard, Visa, or Shop Pay.